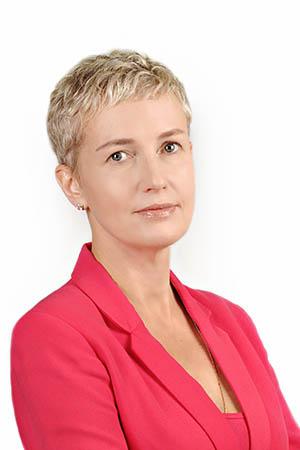 Olga Loginov
Administrative director
tel. +358 50 911 3404
In my work, I mostly focus on making every client satisfied with the visit and experience with our clinic. The gratitude of our clients and positive feedback are the best sign that we are doing the right thing.
Who am I?
In 1998 I graduated from the Institute of Marketing and worked as an accountant for 18 years. At some point in my life, I had decided that I wanted more diversity in my work. And then I became a centre manager at Medfin. And it was the right decision! I believe that my work will help me to contribute to the top quality of the service in our clinic. It is a great pleasure for me to help both our clients and colleagues.
How do I spend my spare time?
In my spare time, I enjoy painting and shooting firearms. I love classical music. I am a sports person.